Tuesday, 19 September 2023 14:17
110 cum laude for the 2019 vintage of Barolo Vignarionda Ester Canale Rosso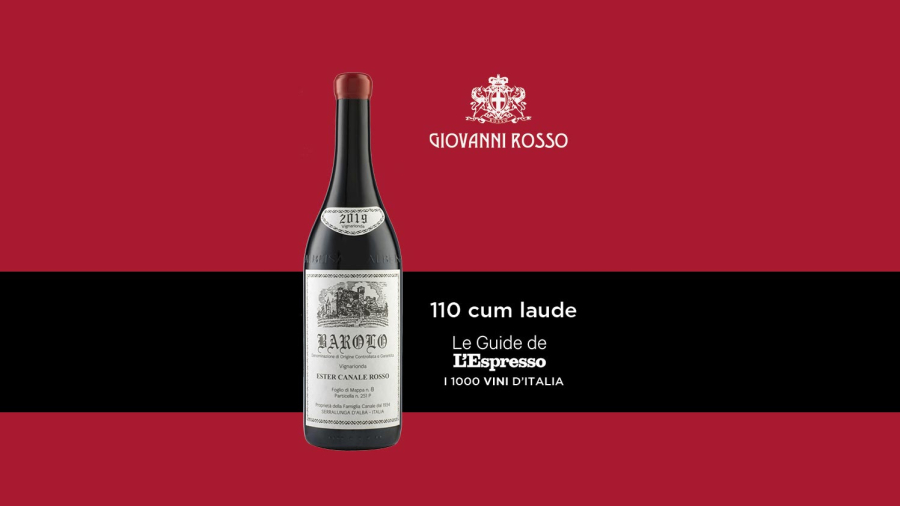 The "Wine Killer" Luca Gardini assigns the highest score to the premier vin of the homonymous cru
Highest accolade for Barolo Vignarionda Ester Canale Rosso 2019 from Le Guide de l'Espresso: "I mille vini d'Italia 2023", curated by Luca Gardini.
The prominent wine critic, holder of numerous titles including Best Sommelier of Italy 2004, Best Sommelier of Europe 2009, Best Sommelier of the World 2010, Cavaliere dell'Ordine "Al Merito della Repubblica Italiana" 2018 and Best Italy Wine Critic of the World 2022 assigned 110 cum laude to the most important Govani Rosso Barolo, produced with selected grapes from old vines dating back to 1946 of the famous cru Vignarionda.
The 2019 vintage is undoubtedly a special one, marked by enthusiasm and admiration among experts and critics of the wine sector.