Tuesday, 19 September 2023 12:48
Giovanni Rosso's helipad now at the service of the municipality of Serralunga d'Alba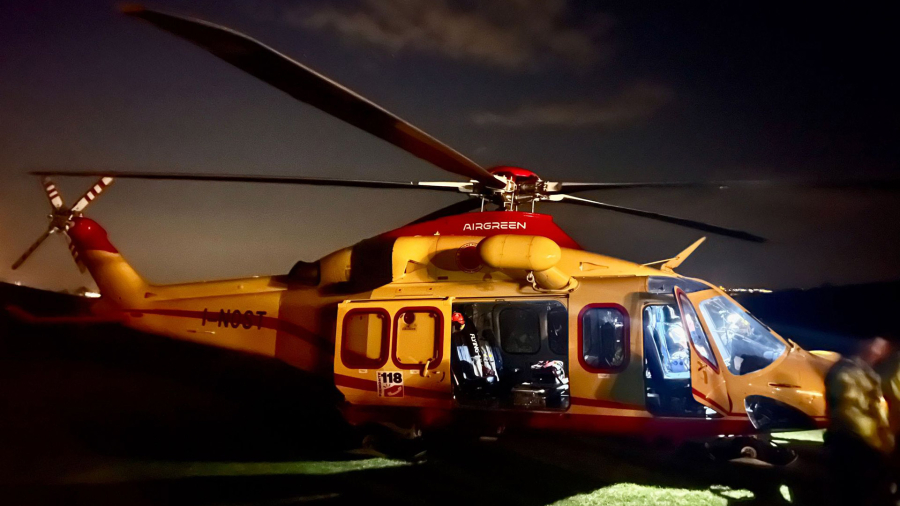 A unique case in Piedmont of a private area at public service, it will also serve neighboring municipalities
"A physical place that has become a symbol of civic sense at the highest level, virtuous interaction between private good deed and public service, authentic and disinterested solidarity. An example of foresight and a new segment of Piedmontese healthcare, which we hope will be reproduced by others". This is how Gianluca Ghiselli, director of Azienda Zero, the regional health authority that oversees all the emergency helicopter services in Piedmont, with a reference user base of 4.4 million citizens, greeted the night-time inauguration of the helipad, which the Barolo producer has put to the service of the municipality of Serralunga d'Alba ex gratia.
The helipad, built for commercial purposes during the construction of the new winery and perfectly integrated into the vineyard landscape, is located within the Giovanni Rosso estate. From 6 July 2023, by reason of a specific agreement between the company and the municipality and being perfectly integrated within the regional 118 emergency system, it will be available for the community, day and night.
The bishop, Monsignor Marco Brunetti, blessed the area, in front of a large audience of Serralunga citizens, mayors of the surrounding villages, representatives of the Police and the Finance Police, the Director of the Urgency and Emergency Department of the Asl CN2 and the director of the Verduno Hospital.